Little Sun - Sunlight Graffiti
Wednesday, October 12
12:30PM - 6:00PM
Austin Convention Center Room 1
500 E. Cesar Chavez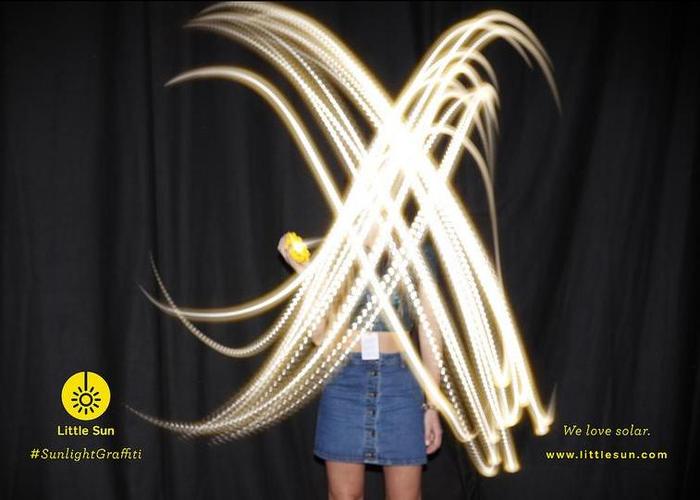 Summary
We invite you to paint a more solar world with us at SXSW Eco.
Little Sun is excited to bring the Sunlight Graffiti to you, together with the SXSW team. In our specially created blackout space you can make a light drawing with the energy of the sun and we will capture your solar creation with a long-exposure photo. It is all about having fun with palpable renewable power. Dance, jump, flip, write, draw, go nuts with us and be creative! And then take your light drawing home – and share it with the world.

Is there some kind of deeper meaning? Yes.
When you create Sunlight Graffiti, you are harnessing the awesome power of the sun to create your own unique piece of art. And by holding solar energy in your hands, your moment of connecting with the most powerful force in our solar system, the sun, is captured forever.
We are at SXSW Eco to have a positive energy impact. Join the mission and advocate creative, empowering, and most importantly sustainable energy. Make light drawings of your own mission, thoughts, ideas, inspiration – of anything that is on your mind and should be given a new light.
We can't wait to create a collection of your great SXSW Eco thoughts together with you!
We are all #ConnectedByTheSun
Event Type:

Exhibitions and Lounges

Format:

Exhibitions and Lounges
← Back to Schedule