Lunch Club: Honey Money + African Beekeeping
Monday, October 10
12:30PM - 1:30PM
Fado Patio
214 W 4th St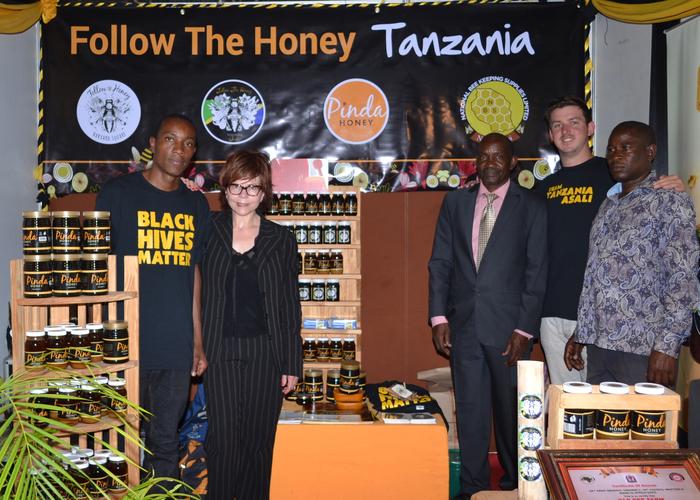 Mark Gardner
Speaker
Jaklitsch/Gardner Architects - Partner

Mary Canning
Speaker
Follow the Honey - Founder & CEO
Summary
Join the social-impact entrepreneurial swarm to a lunch promising more than a bit of creative buzz, hosted by Architect Mark Gardner of Jacklitsch/Gardner with PXD finalist & collaborator Mary Canning, Founder of "human rights" honey company, Follow The Honey. Enjoy drizzles of Tanzania Asali (honey in Swahili!) at this literal food-for-thought repast, while hive minding about holistic intersect where genetics of the African bee, non-GMO seed and clean water, come together for sustainable economic development through liquid gold.
There is no advance sign up for Lunch Clubs. Seating is plentiful at this Lunch Club, so we suggest arriving ontime. Attendees will pay for their own meals at the end of the event.
Star this event in the top left hand corner, so you can add it to your personal schedule!
Event Type:

Special Event

Format:

Lunch Club
← Back to Schedule