Earth Day Texas Expedition presented by Earth Day Texas
Tuesday, October 11
11:30AM - 1:45PM
Center for Maximum Potential Buidling Systems, Inc.
8604 Farm to Market 969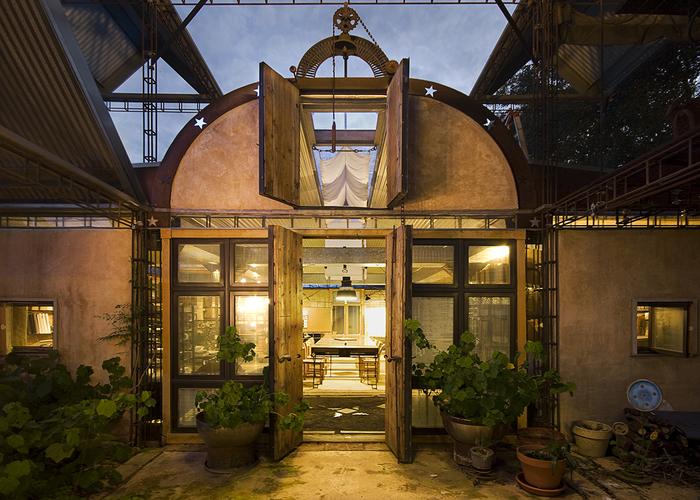 Summary
Earth Day Texas, Inc. invites you to take advantage of an Earth Day Texas Expedition.
Join Earth Day Texas on a behind-the-scenes field trip to explore innovation in action! The Center for Maximum Potential Building Systems, CMPBS, is a global center for sustainability located in Austin. The Center designs and tests innovative programs that integrate air, water, food, energy and material systems to build healthy and sustainable communities.

Experience a behind-the-scenes tour of the oldest sustainable architecture firm in the US, led by founding member Pliny Fisk III. Pliny will explain how the firm created six national policies for LEED's Green Building program. Guests will visit the many 'green' demonstration buildings including the Solar Decathlon Building and the Department of Energy Experimental Building System. The expedition will include the water harvesting demonstration and numerous 'firsts' for this innovative leader of sustainable building and design.
Inclusive Free Event: Covers tour fees & box lunch.
Open to SXSW Eco Badge holders only.
To guarantee your spot please arrive by 11:30am at the Shuttle pick up located at 2nd & Trinity at the Austin Convention Center. Look for Earth Day Texas signage. Only persons with reservations, arriving on time and presenting their SXSW Eco badge will be guaranteed a lunch and a seat. Waiting list reservations will be offered to any unfilled seats starting at 11:40am. We expect to be back to ACC by 1:45pm
Space is Limited!
Event Type:

Special Event

Format:

Field Trip
← Back to Schedule