Todd Woody
Speaker
Participant Media/TakePart - Editorial Dir Environment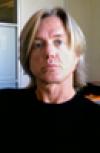 Quick Bio
Todd Woody is the editorial director for environmental news coverage at TakePart, the digital magazine of Participant Media, the Los Angeles film company that produced "Spotlight" "Deepwater Horizon," An Inconvenient Truth," "Food Inc.," and other movies.
He previously covered environmental and green technology issues as a contributor to The New York Times, The Atlantic, Quartz, and other leading print publications.
Todd has held reporting, editing and department head positions at a variety of publications, including Fortune Magazine, Forbes Magazine, Business 2.0 Magazine, the San Jose Mercury News and The Industry Standard.
← Back