Nadav Savio
Speaker
- Design Strategist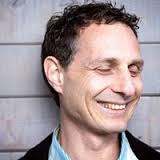 Quick Bio
Nadav Savio is a humanist designer motivated by empathy, social conscience, and a belief that giving people the right information at the right time can change the world. He helps teams envision new possibilities, make great decisions, and execute to create products and services with real impact.
Nadav built the user experience practice for Google.org, managing a talented team across social impact domains and leading research, design, and innovation for Google's Crisis Response products.
Nadav has worked with companies and non-profits—Google.org, Médecins Sans Frontières, Code for America, Wired, TED, and Electronic Arts, among others—to design things like Google Public Alerts, a tablet-based medical records system for humanitarian situations, and the Earth Engine environmental sensing platform.
He lives in Oakland, CA with his family; his work is guided by a passionate desire for their future to be full of beauty and joy. He loves dark chocolate, ultimate frisbee, and the naive utopianism of 1970s hippie architecture.
← Back